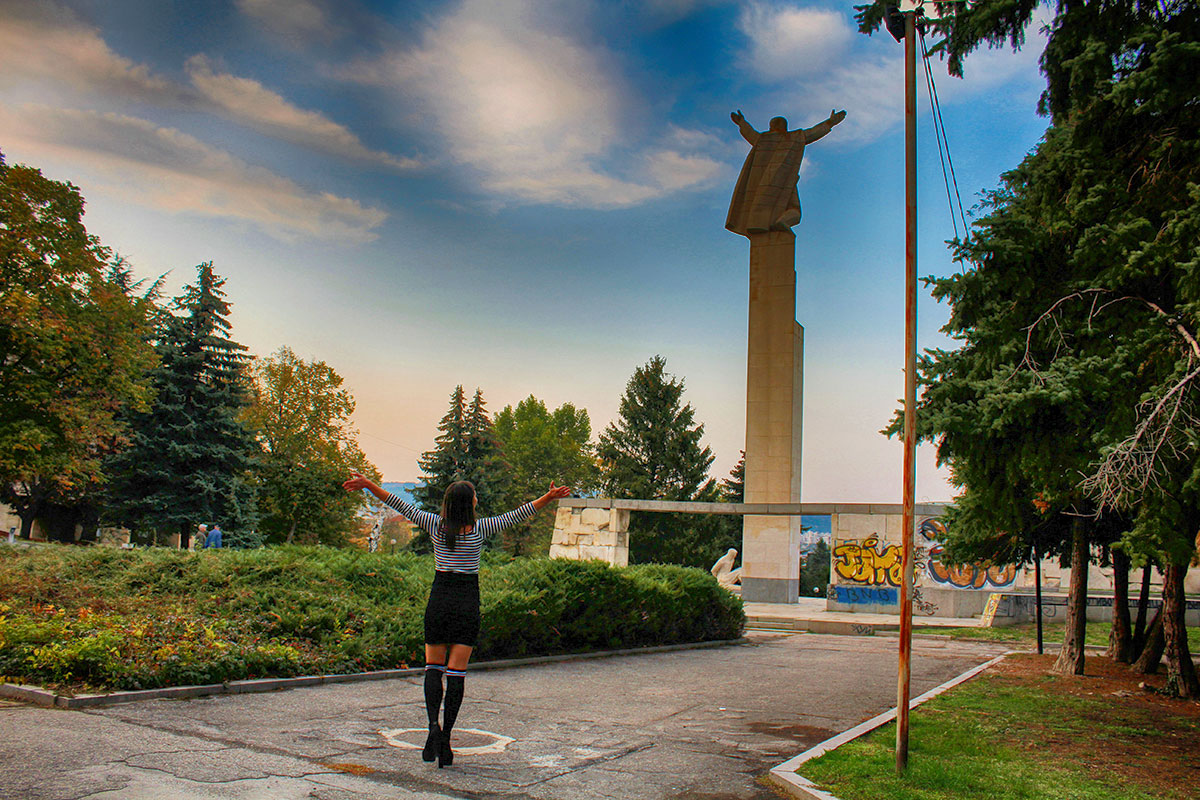 Now we will present you. He is much better known among the people of Shumen with the name "Razperko" because of the stone figure of a man with his arms outstretched. Opened in 1965 by a project of the sculptor Lyubomir Dalchev. The monument is located in the complex "Creators of the Bulgarian state", which is dedicated to 1300 years since the establishment of the Bulgarian state.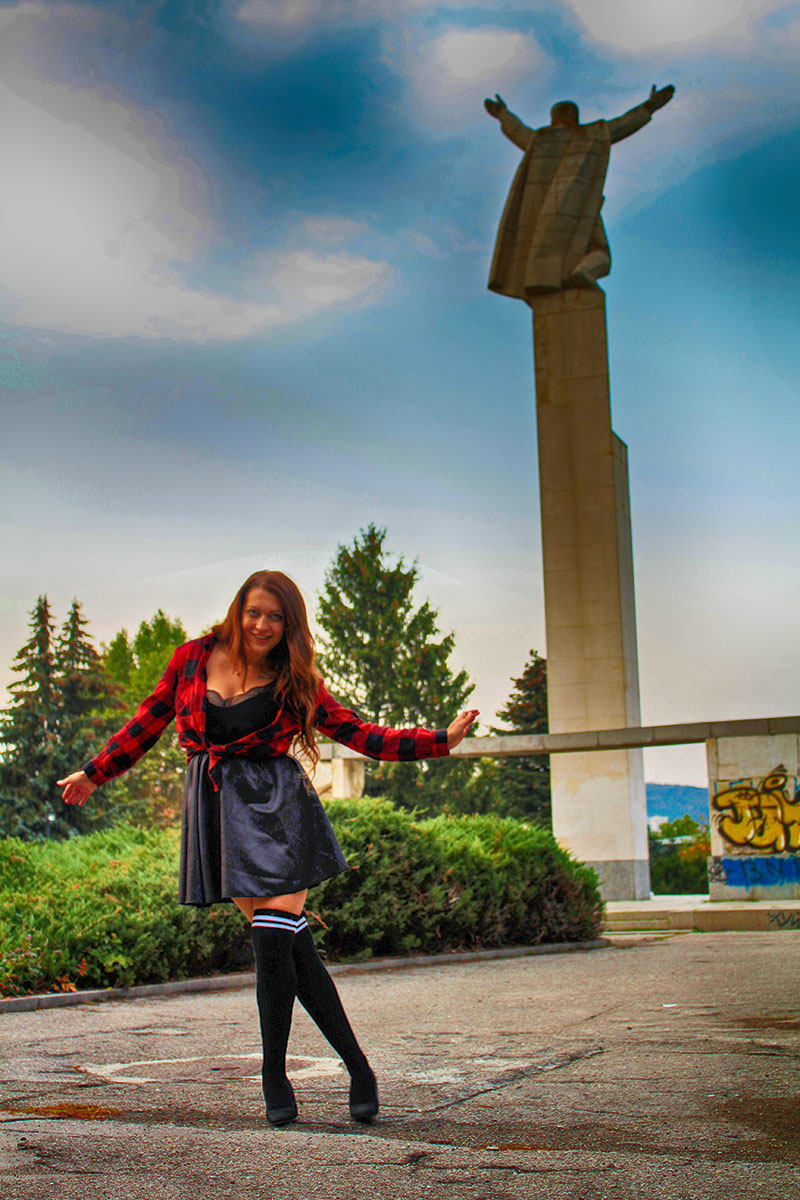 Jetzt präsentieren wir Ihnen das Denkmal der Freiheit. Er ist unter den Menschen in Shumen mit dem Namen "Razperko" viel besser bekannt wegen der Steinfigur eines Mannes mit ausgestreckten Armen. 1965 von einem Projekt des Bildhauers Lyubomir Dalchev eröffnet. Das Denkmal befindet sich im Komplex "Schöpfer des bulgarischen Staates", der 1300 Jahre nach der Gründung des bulgarischen Staates gewidmet ist.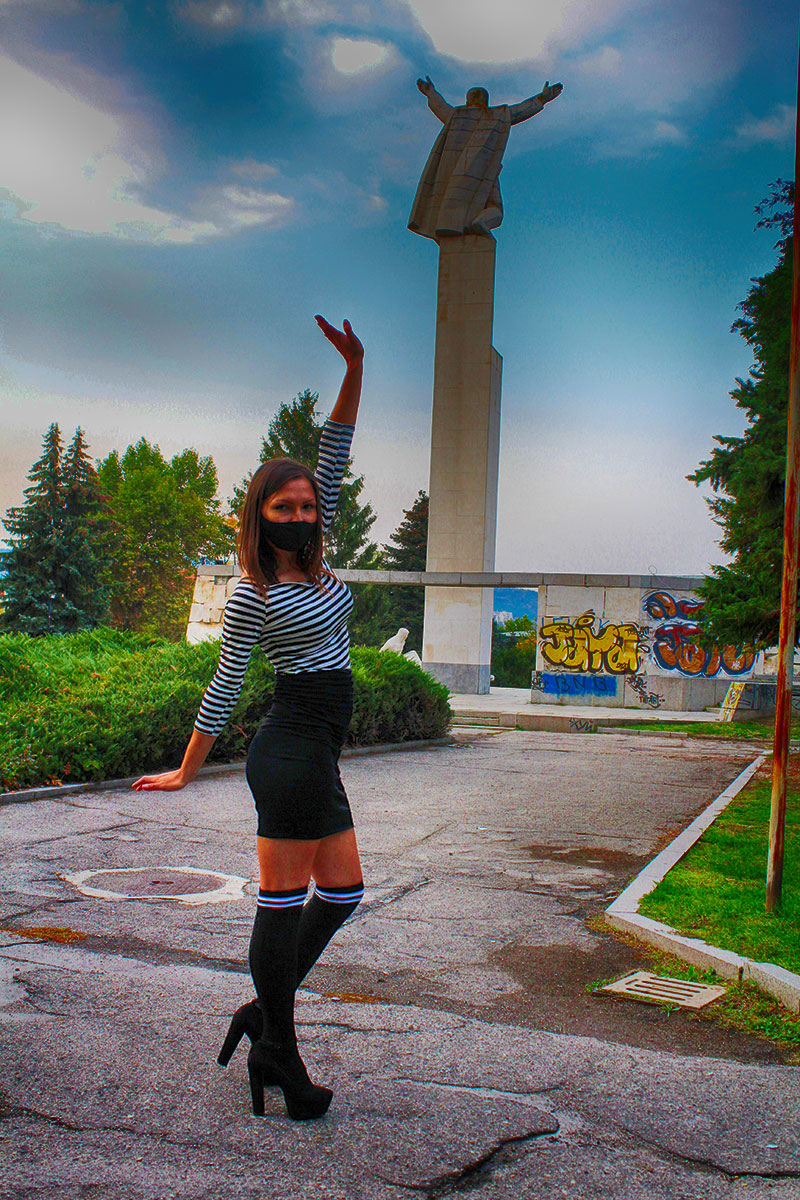 Сега ще ви представим "Паметникът на свободата". Той е много по-известен сред шуменци с името "Разперко" заради каменната фигура на човек широко разперил ръце. Открит през 1965г по проект на скулптора Любомир Далчев. Паметникът се намира в комплекс "Създатели на българската държава", който е посветен на 1300 години от създаването на българската държава.